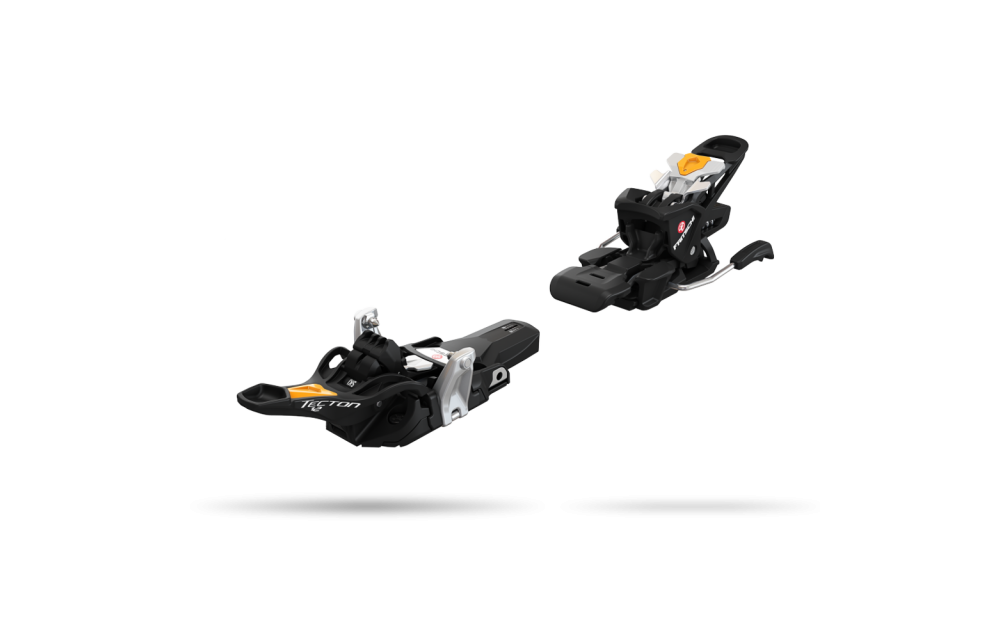 + Details and sizes
+ Awards et tests
Tous les terrains maîtrisés. Talonnière de ski alpin unique en son genre assurant le transfert intégral des forces de la chaussure au ski.
À l'arrière, où se produisent les forces majeures, la Tecton reste aussi stable et précise qu'une fixation de ski alpin. Associés à une talonnière non rotative de type fixation de ski alpin, le système de retenue et le Power Rail transfèrent les forces directement et sans pertes entre la chaussure et le ski.
La Tecton atteint non seulement la performance, mais aussi la sécurité des fixations de ski alpin. Elle empêche les déclenchements intempestifs grâce à une grande élasticité, et elle déclenche de manière fiable dès que les forces réglées sont atteintes. Le chaussage aisé et le maniement intuitif apportent beaucoup de sécurité, notamment sur les terrains difficiles. Le bon mix entre les matériaux synthétiques high-tech les plus légers et les alliages métalliques de haute qualité, procure une rigidité maximale et un poids minimum.
SWISS MADE – from concept to product
99 % des pièces sont fabriquées en Suisse et assemblées à Reichenbach pour former un produit de haute qualité.
DIN

5 - 13

Poids

550 g (sans stops skis)